Emsella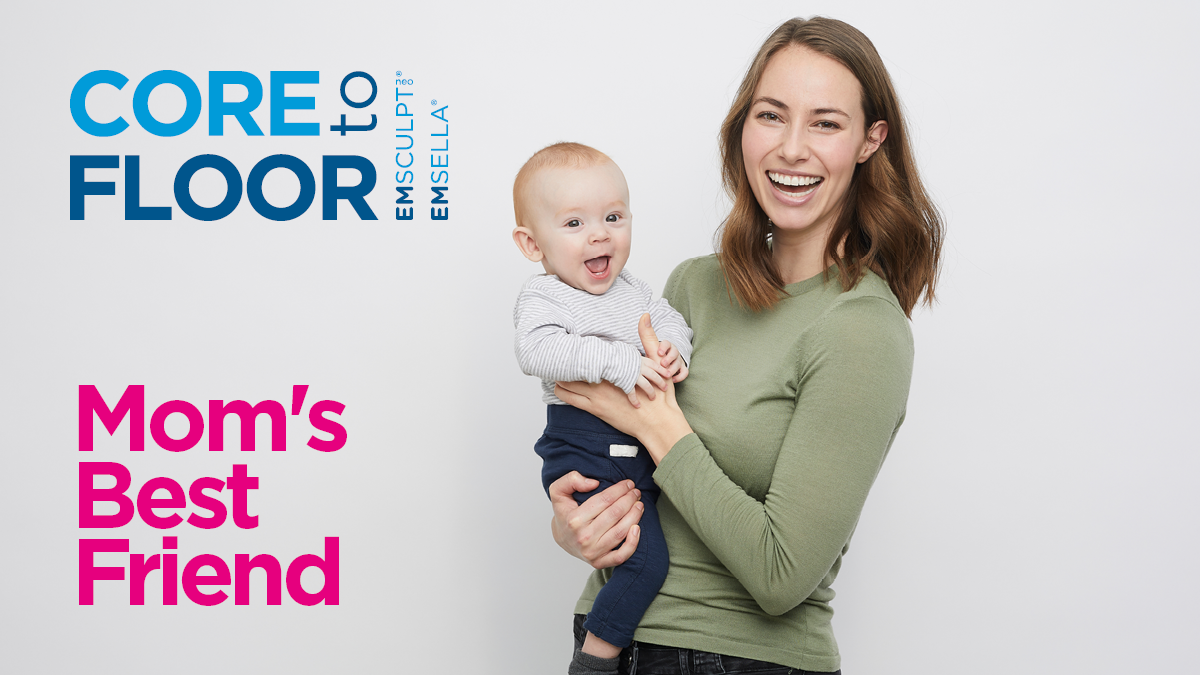 Incontinence is something that most people don't want to talk about. And typically we think of it as being a women's health issue. But men can experience leakage too! Here at Lasting Impressions Medical Spa, we know what you're going through and have the answer. The Emsella Chair which makes use of electromagnetic energy is for patients with urinary incontinence issues including bladder control, incontinence, uterine prolapse, leakage, difficulty holding urine and more.Many women who have had a baby and even those who have not, experience some type of incontinence or issues with vaginal tone. Men experience similar issues but the statistics are reported far less.
DOWNLOAD FORM »
The Emsella Chair is a non-invasive treatment used to help restore bladder control and strengthen the pelvic floor with electromagnetic energy stimulation. This revolutionary treatment is effective by evenly stimulating the pelvic floor muscles and building neuromuscular stability to significantly decrease episodes of incontinence while increasing vaginal tone and reducing the need for bladder surgery or pelvic reconstruction.
What Are The Benefits Of The Emsella Chair?
The EmSella Chair is a non-surgical and non-invasive treatment device for urinary incontinence in both men and women. Pregnancy and childbirth, women experience more stress on the pelvic floor muscles earlier in life. In fact, according to the American Urological Association, an estimated 30-50 percent of females experience significant urinary incontinence, which only gets worse with age.
Completely Non-Invasive
Emsella Chair treatments are non-surgical and non-invasive. There is no down time to these treatments.
Quick and Effective
Treatments take as little as 30 minutes twice a week and results can be seen after just one treatment.
Painless
Since Emsella Chair treatments are non-invasive and non-surgical, they are also pain-free. You'll feel a tingling sensation in the pelvic floor as the muscles contract but as soon as the non-surgical incontinence treatment is finished, the tingling will stop and you can go about your day.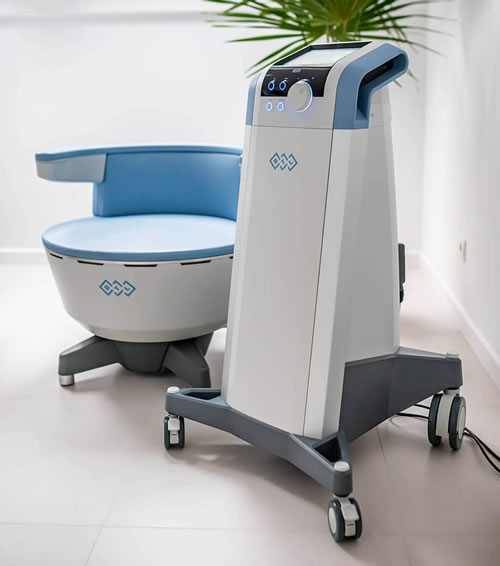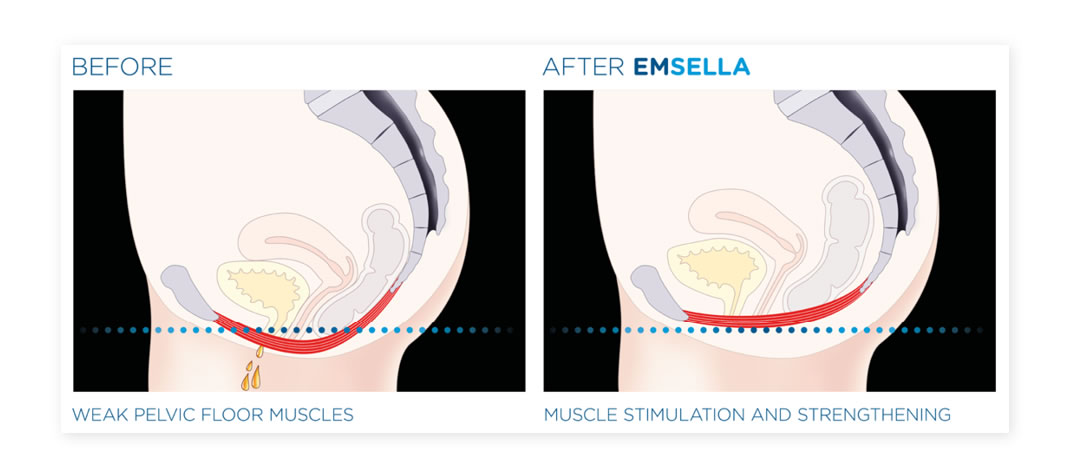 Features of Emsella Chair
Non-invasive
Backed by science
Treats the entire pelvic floor
Effective: 95% patient satisfaction
You remain fully clothed
No anesthesia
No ionizing radiation
No implanted parts
No down-time
Safe for all skin types
Safe in men and women
Efficient with only 30 minutes of treatment time
Non-thermal
---
Emsella Chair Lexington KY | (859) 335-0419